Dec 3, 2021
This packet contains 12 printable Christmas peg board/pin board activity cards with 2 sets of follow up worksheets. Each activity card displays a Christmas themed image as it is required to be built on a peg board/pin board. To download some sample pages from this packet, click here.
I purchased these pegs from Modern Teaching Aids.
The first set of worksheets asks children to trace a Christmas-themed word, write that same word and then to color in the dots on an empty peg board/pin board to make the picture. The second set requires children to simply fill in the empty dots to make a picture. To fill the dots, they can color them in or use glitter glue, a q-tip and paints, glued pom-poms, tissue paper, sequins, etc.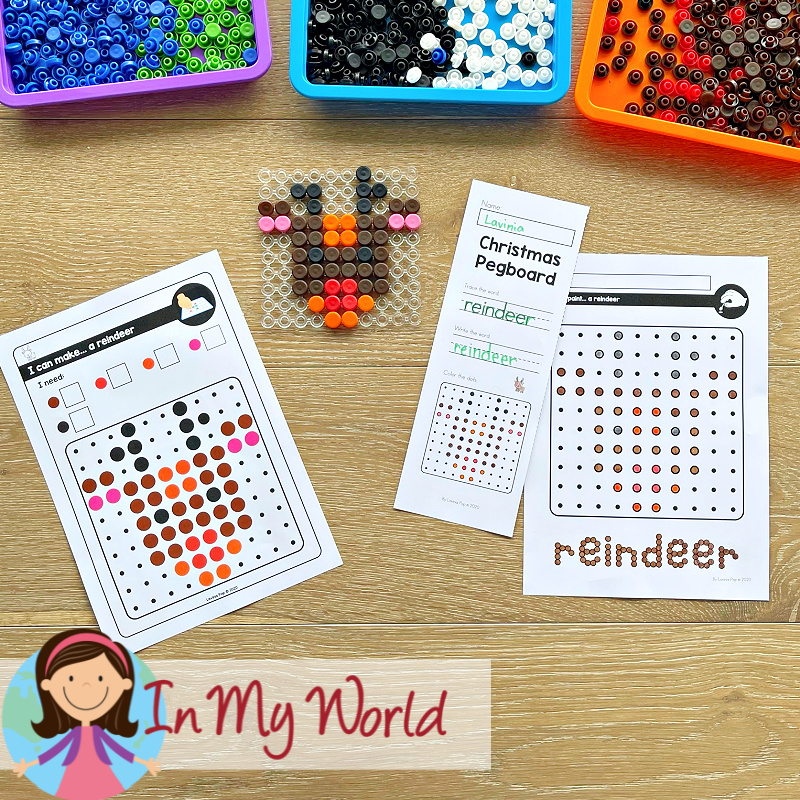 These are the templates your kiddos will use to make their pictures.
Happy Teaching 🙂
To purchase the complete packet, click here or on the image below.