Sep 27, 2021
Hey everyone!
Since we are going with the theme of Autumn, I have put together another super fun collection of worksheets suitable for Pre-school, Pre-Kindergarten, Transitional kindergarten and Kindergarten (Prep) aged children. If you wish to check out my Kindergarten Autumn packages, see Autumn Kindergarten Math and Autumn Kindergarten Literacy in the blog section.
Autumn Preschool Activities and Worksheets is a work book collection of activities that have you covered for introducing both literacy and numeracy! I have created these worksheets to support fine motor development, pencil grip development, letter identification, sight word introduction and reading practice. Children will enjoy tracing, coloring, matching, cutting, pasting and even get to create an Autumn themed hanging mobile!
The beginning pages of this workbook are very basic and simple activities-perfect to gently introduce children to writing and pencil control before they jump into further letter formation and reading pratice.
Children have a leaf tracing practice sheet before beginning the alphabetic letter tracing pages to get comfortable with pencil grip. The alphabet tracing (26 pages) which will assist the children to identify each alphabetic letter in both uppercase and lowercase format. They get to 'see' and read a word beginning with that letter to make a connection with the letter sound.
This is great for children beginning to write as it guides them to correct letter formation and better pencil control. To better their practice, these could be printed and laminated to be able to be re-used and practiced over and over. Using a dry erase marker, they can complete the page then can wipe clean for next use.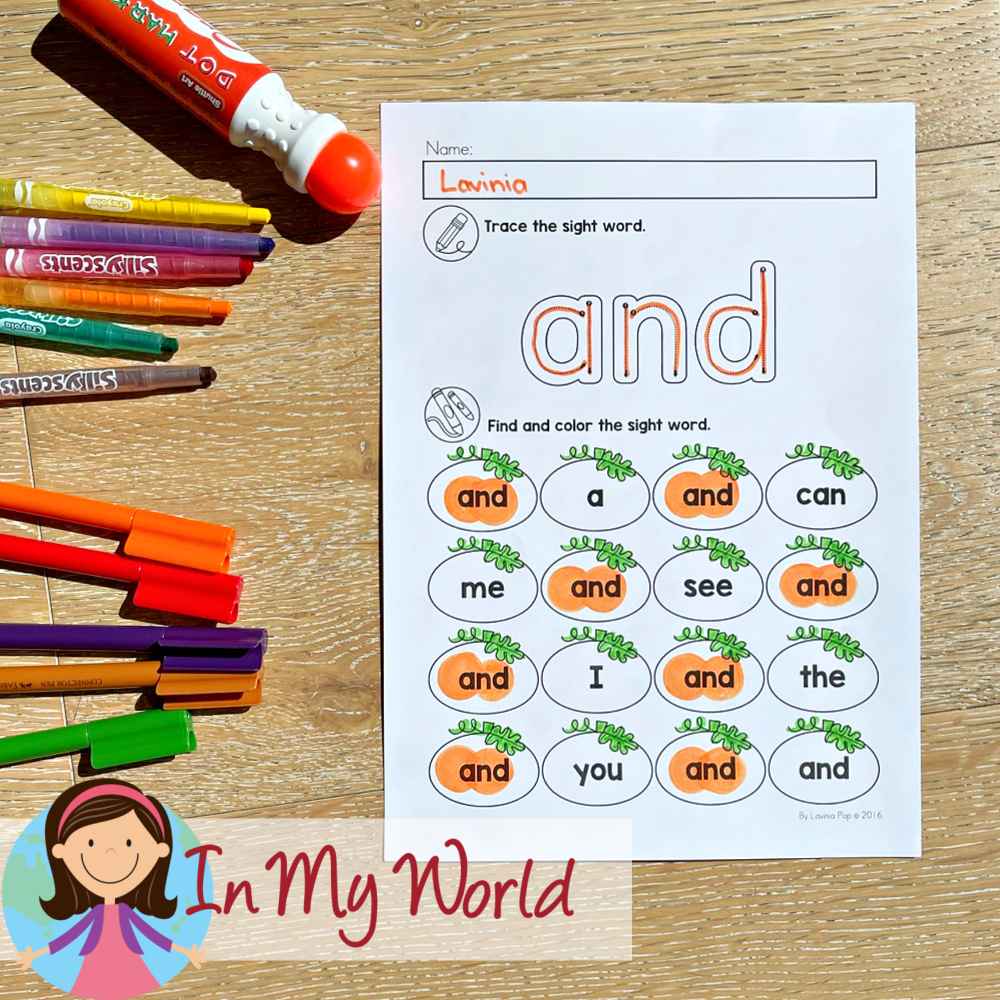 Much like the Autumn Kindergarten Math and Autumn Kindergarten Literacy packs, this workbook contains similar activities, though of course targeted to teach beginner learners. Children will also be introduced to some simple numeracy worksheets in this pack which will kickstart their cognitive development. They have the opportunity to learn to match, trace, learn size order, trace shapes, write numbers, complete patterns and count + graph also.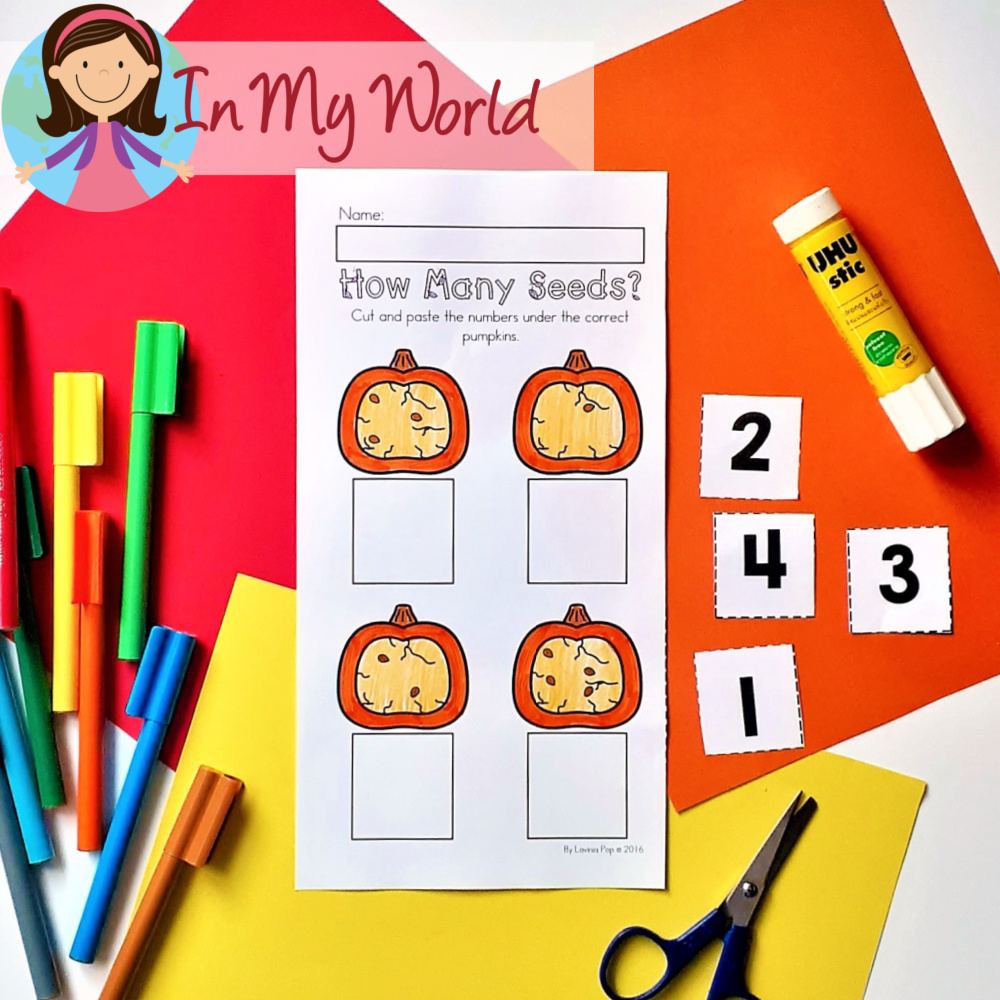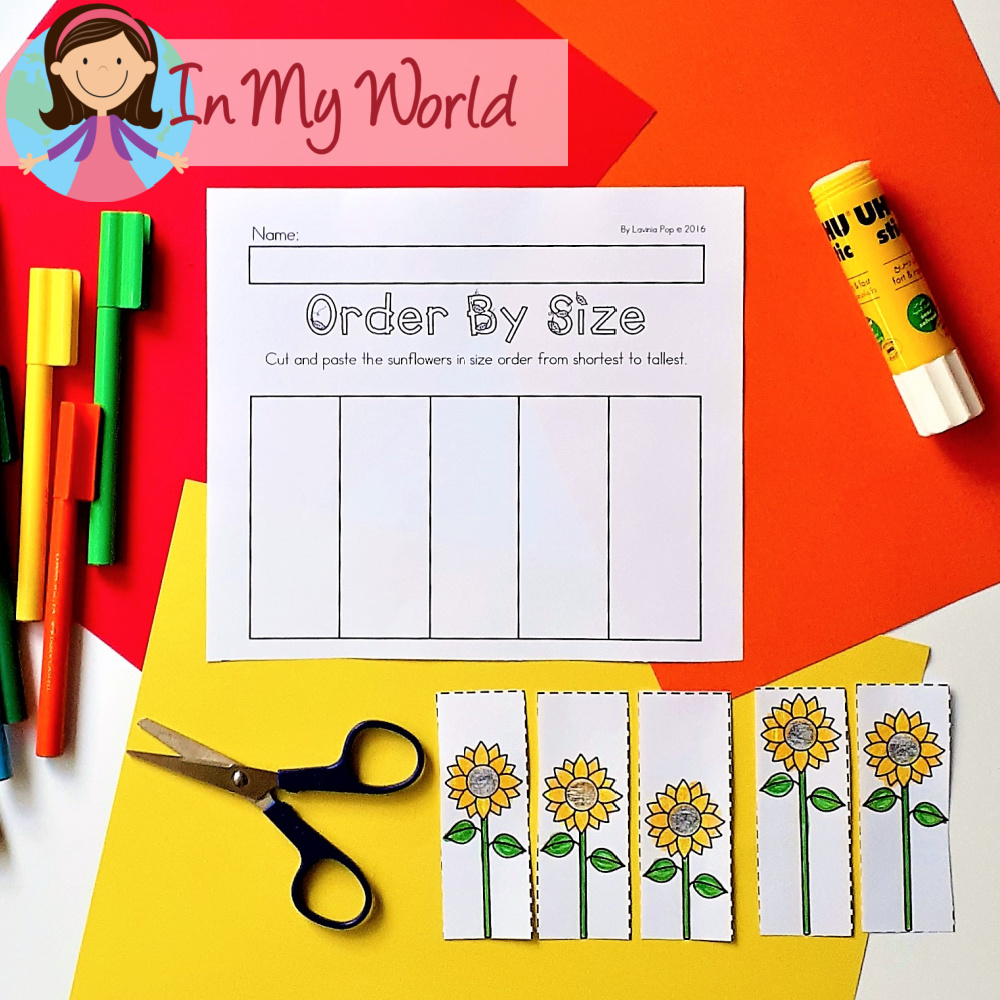 Following is a fun scavenger hunt recording page which can be very exciting for kiddos to get outside and physically find the pictured items. They get to color in the smiley face alongside the picture once they have found that item.
Finally to complete the workbook, there is a directional drawing page for 'My senses in Autumn' where children are encouraged to draw a picture for each of their senses.
You will not be disappointed with these prepared Autumn literacy and numeracy activity pages. I have no doubt that these will improve your kiddos confidence in learning as they practice their pencil work, letter identification and number recognition also.
Happy teaching 🙂
If you would like to purchase this packet, click here or the image below.