Oct 14, 2021
Hello again! I just posted this packet on TpT and wanted to give you a peek at what's included and give you the opportunity to purchase it at 50% off for a limited time!
Pumpkin cover page
Foods with pumpkin that I eat
Children will identify the things they have eaten and write another thing they like to eat.
Parts of a pumpkins
Children will label the pumpkin using the words in the word bank.
The inside of a pumpkin
Children will describe the inside of a pumpkin using 4 of their senses.
Pumpkin life cycle
Children will fill in the missing words to complete the description of the pumpkin life cycle.
I like Pumpkins (poems)
Children will use 4 adjectives to describe a pumpkin and make a poem.
How to carve a pumpkin (two pages)
Children describe the process of carving a pumpkin.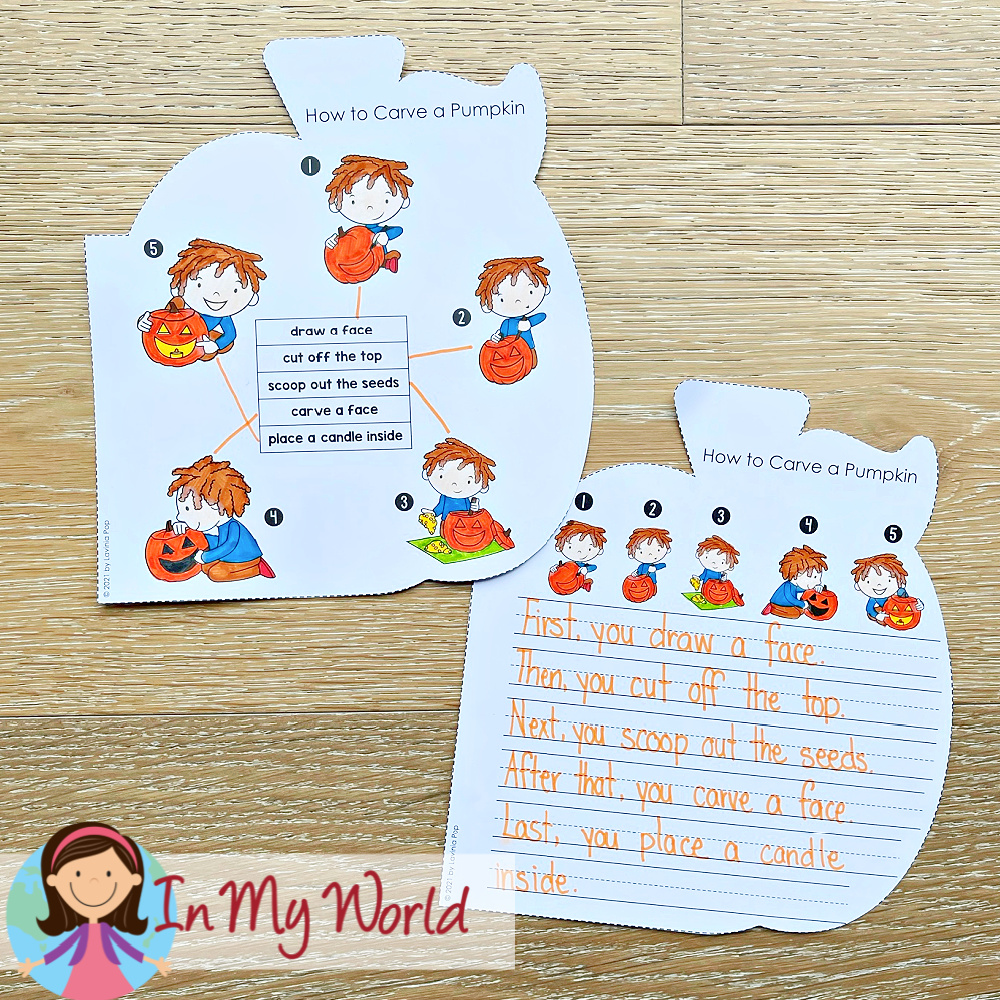 Additional writing and drawing pages (4 pages)
All pages contain handwriting lines with a dotted middle line.
Happy Teaching 🙂
If you would like to purchase this packet, click here or on the image below.